Welcome to the Game Design Institute for Educators! Over the next week, we'll be exploring Gamestar Mechanic as a pathway to bring game design and STEM engineering to our classrooms, libraries, afterschool programs, and other educational spaces.
I'd like to start off this week by introducing myself. My name is Cassie Carl, and I have spent the last year in the graduate program in Educational Technology at SUNY Oneonta. I am on track to graduate this December; I'll also be starting my first year teaching this September. I started these Institutes with Thor Gibbins, a professor in Secondary Education and Educational Technology at SUNY Oneonta, in 2019. We piloted the 4th and 5th grade, 6th through 8th grade, and Educator Institutes that summer to great success. In light of the COVID-19 pandemic, we have modified our offerings this summer to run fully online, but we have also expanded our Institutes to include one for students entering grades 2 and 3, for students entering high school grades, and for students returning from last summer. I will be leading this institute along with Lee Graham, another professor at SUNY Oneonta.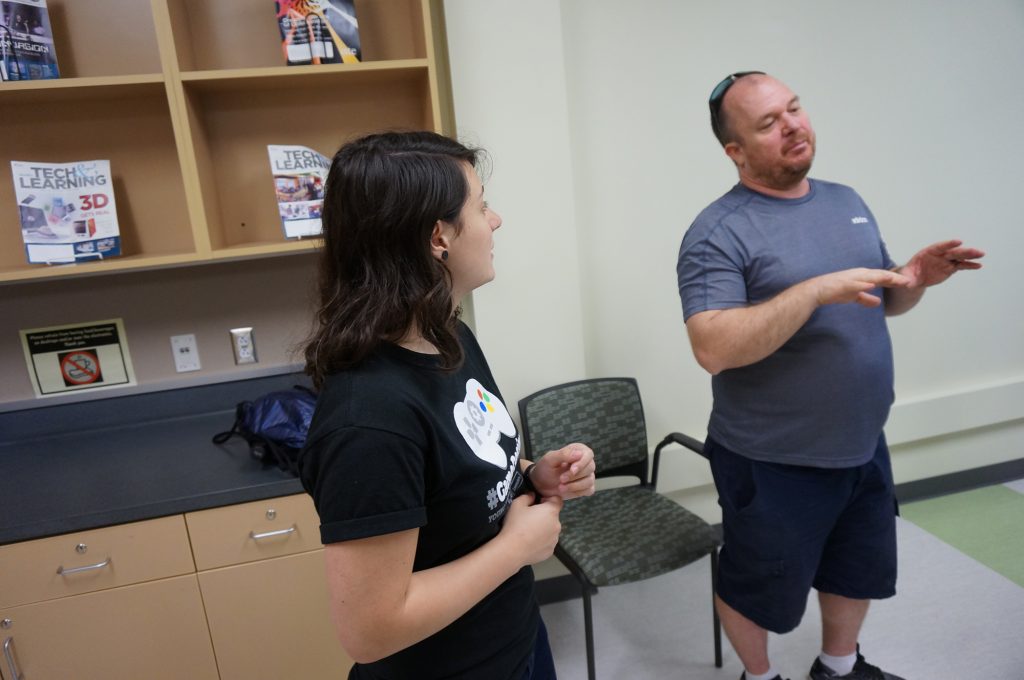 Beyond this camp, Thor and I have done other work together in bringing video games to educational contexts. We co-authored a book chapter for Broadening Critical Boundaries in Children's and Young Adult Literature and Culture in 2018 entitled "Remediating Popular Video Games in English Language Arts: Re-visioning Young Adult Literature and Critical Media Literacies," and we presented on similar subject matter at the New York State English Council annual conference in 2019.
But enough about me! I'm excited to meet everyone and work with you over this coming week. We will do a combination of synchronous video meetings over Discord and self-directed work. To that end, I've put together a few video tutorials that can help you join our Discord server and use the Discord software. You can view it below.
I've also put together a slideshow that I'll use throughout the week. You're welcome to view it on Google Slides using this link to look ahead at some of the thinking, designing, and sharing we'll be doing. Otherwise, this blog will act as a space for me to share information and resources with you that you can then access on your own time.